ENJOY HOLIDAY THEMED PANCAKES:
Allow kids to express their creativity by making shapes out of pancakes and dressing them up
as holiday-themed characters. They can even go one step further and use an Olaf waffle maker
to create amusing waffles.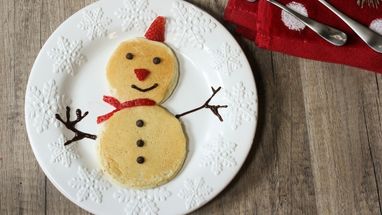 STAGE THE FAMILY CHRISTMAS PHOTO:
Take a family photo with your children dressed in festive holiday attire.
I promise it will be one of the most wonderful and unforgettable memories of your life.
You can buy Christmas clothes from Shopzinia.com at a reasonable price for this holiday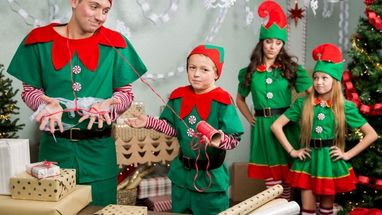 MAKE PAPER SNOWFLAKES:
Making special snowflakes out of paper with your child is a great way
to bring a little bit of the winter wonderland feeling inside.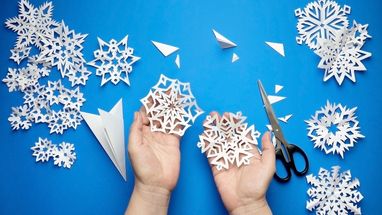 DROP OFF FOOD AT A FOOD BANK:
Use vacation boredom to teach your children the value of helping
others. Take them to your local food bank or homeless shelter to help
others by dropping off some food.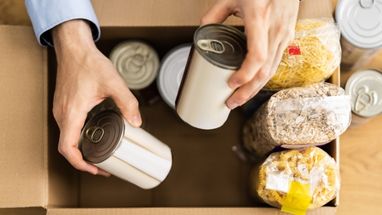 WATCH A HOLIDAY MOVIE:
Is there anything cozier than slipping on your coziest fuzzy socks and
watching a Christmas movie like Elf while sipping a warm drink and
snacking on Christmas cookies?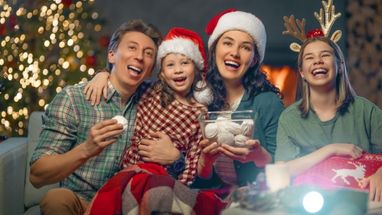 DECORATE THE CHRISTMAS TREE:
This holiday family tradition is a must. For a fresh
and chic look, try decorating your Christmas
tree branches with modern accents such as gold
garland, clear glass ornaments, and burlap.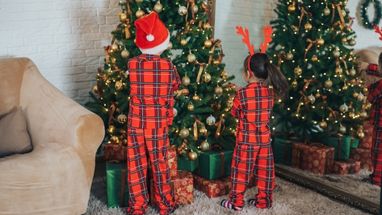 PERSONALIZE EVERYONE'S STOCKINGS:
Embroider everyone's favorite designs, messages, or initials on the
Christmas stockings for your family.
You can buy it online at an affordable price from shopzinia.com